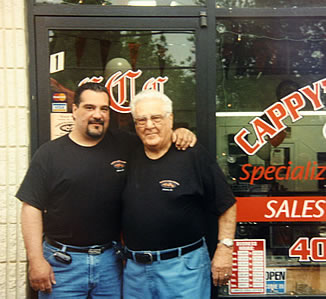 Cappy started riding dirt bikes at four years old and graduated to street bikes at sixteen. His love for bikes progressed and he started working on friends bikes in his garage as a sideline.
Cappy then followed his dream and opened Cappy's Cycle Center in 2004. As a result Cappy and his technicians put their time, energy, hearts and hard work into repairing and customizing motorcycles.
Cappy wants his customers to be happy with their service at his shop!
Our goal is complete customer satisfaction!